MANITOU MRT 2540 PRIVILEGE
Telescopic swing loader MANITOU MRT 2540 Privilege facilitates work in a broad range of construction services. The machine is equipped with the following elements: glass sucker, sandwich board sucker, man basket, 4 t winch, bucket and fork. Maximum load capacity of the swing loader is as much as 4000 kg and its working height is up to 24.6 m. The machine is powered by a combustion engine. It can be rotated by 360 degrees and its transport width is between 750 and 1380 mm.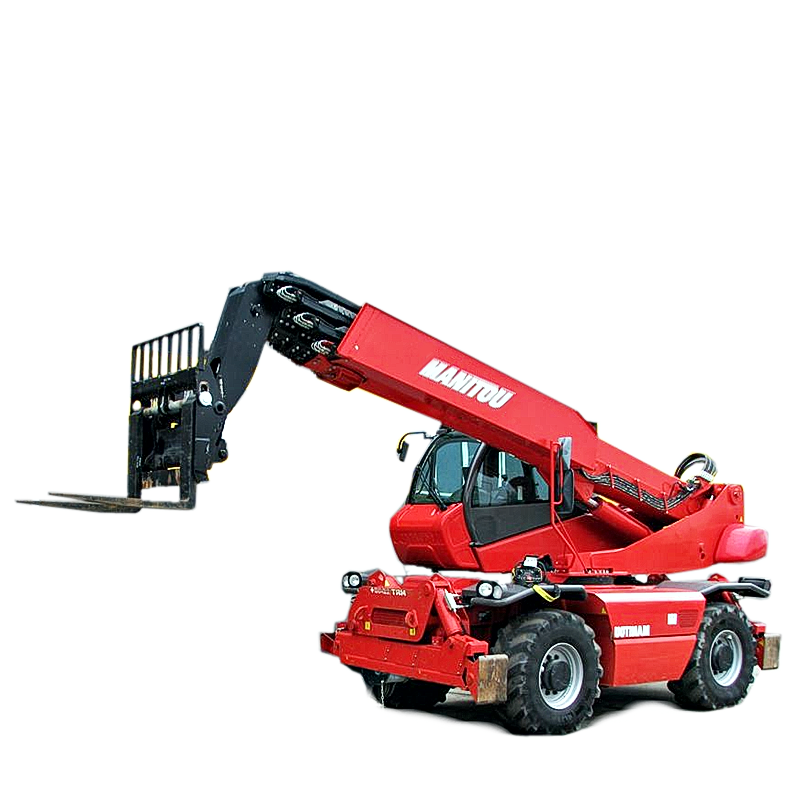 The MANITOU MRT 2150 rotary telescopic loader is designed to work in a wide range of construction activities in industry and construction. The machine is equipped with a 360-degree rotating boom allowing work without the need for movement. The MRT 2150 model provides three-way operation with a crane, a lifting platform and a telescopic forklift.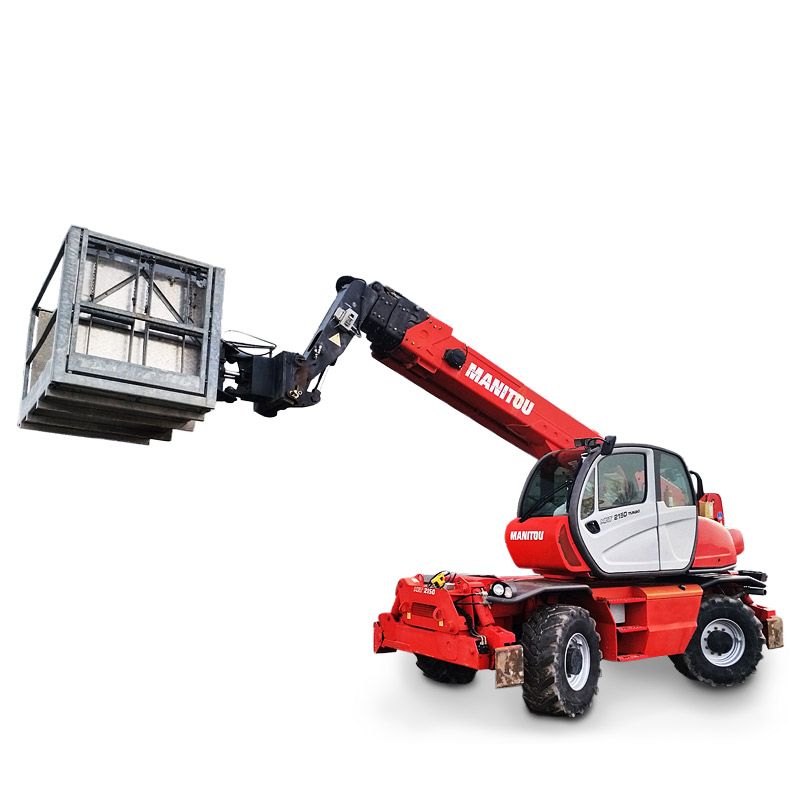 The MANITOU MRT 1840 rotary telescopic loader is an ideal device for cooperation with additional equipment from our offer. The loader has been designed to provide the best safety at the construction site. This model has been equipped with large surface supports ensuring stability of work. MRT 1840 is easy to use and reliable.